Well, it's beginning to look like a building, the sub floor was filled with concrete and then the brickwork began. The demolished walls are slowly being transformed into sorted and cleaned bricks and then back into new brick walls. It looks really nice but it is oh so slow. We only have one bricklayer and whilst he is doing a lovely job, we can see time drifting away. Our contractor has so many jobs on at the moment I think we are taking a back seat. It could be worse, at least we have 1 brickie gang on site.
Brick sorting and cleaning is a major task which is largely being undertaken by Richard and friends and family and even I cleaned a few bricks at the weekend (I'm recovering from an op so have a good excuse.....for the moment anyway). They are keeping ahead of the brick laying so obviously that is a good thing, and we are all free which of course is great for the budget. However, it's all dragging on a bit more than we would like.
Now we are in March and the brickwork is up to window and door level on the first floor and the interior block work is catching up. It's really looking like the building on the plans, although I popped up to the site after work today and noticed that one of the last changes to the plans hadn't been incorporated and so the downstairs WC wall will need to be moved tomorrow. It's an 'Oops', but not a major disaster and has only just been built so should come down quickly.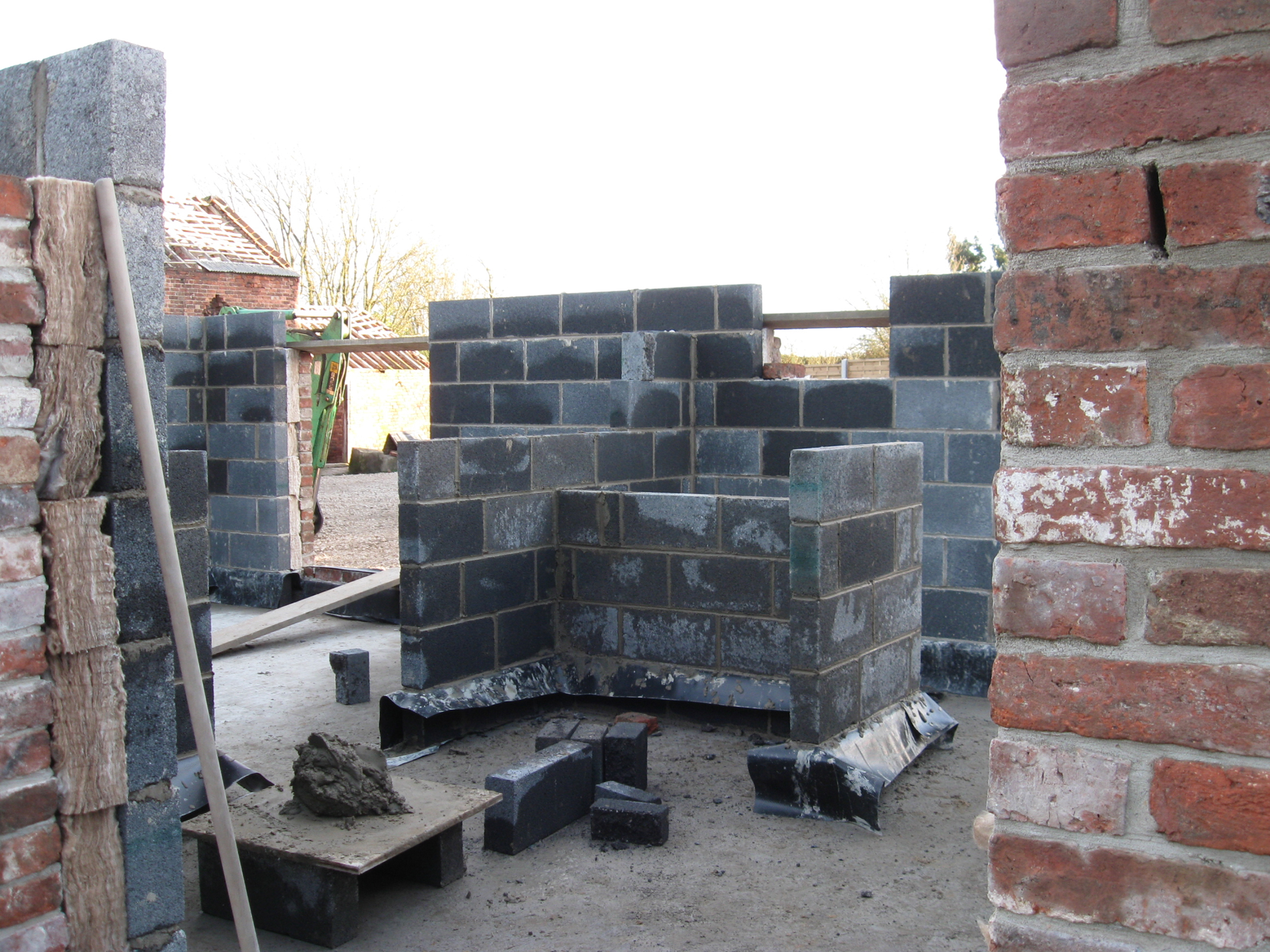 We have been following up with some of the paperwork, of which there seems to be an awful lot. We are close to signing for a supplier for the pellet boiler district heating system and MVHR, the first order of windows and doors is close to being signed, a deposit for the slate supplier has been paid, and a holding deposit for the kitchens has been paid. An expensive month all round. At least the nice bit has been choosing the work surface and doors for our kitchen, although that was a bit fraught when you are faced with such an array of choice. Hopefully it will look as nice in real life as it does in my head.