It seems such a long time ago, but here are few photo's of our holly jollidays in Kent at New Year. We stayed in a lovely Grade II listed Elizabethan dower house which had huge fireplaces which were fantastic with roaring log fires burning. It also had some interesting topiary which included a row of dancing ladies (with big bosoms). We visited the beach at Botany Bay to see the chalk stacks and had a bracing walk along the beach and cliff top. We were near to Canterbury so spent a day wandering the shops after visiting the cathedral. Whilst at the cathedral we had an unexpected (and beautiful) choir recital from a young American choir.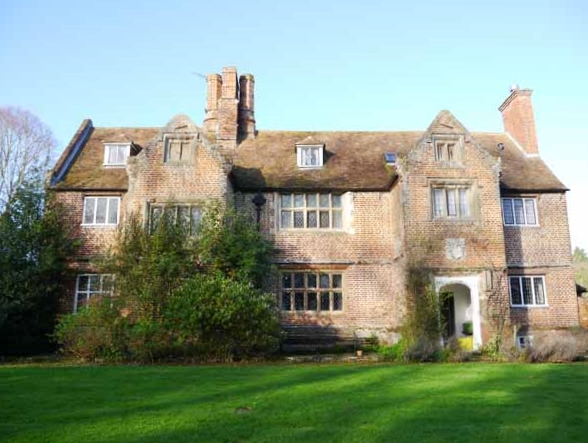 One very wet day we went to Margate and visited the shell grotto. This is a small underground passageway covered in ornate shell mosaics. It's origin is unknown and the shells have lost their lustre but it is strangely quite beautiful. We also went to the Turner Contemporary gallery which is on the site where the painter JMW Turner stayed in a guest house. It was of course quite compulsory to have tea and cake. I created my own contemporary art work from a photo taken of the sea from within the gallery.
On New Year's day we went to Deal for a walk along the pier and a breath of fresh air. We also visited the Deal Time Ball Tower Museum which was quite fascinating and we all had a New Year's day free mulled wine to warm the cockles (which really did need warming by then).